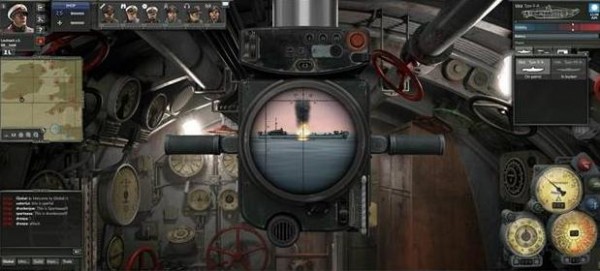 Forget about Steel Diver or any other submarine experience, as Ubisoft have recently announced Silent Hunter Online, a new browser based multiplayer game based on the ever-popular series. Crafted from the same team who delivered PC classics such as The Settlers and Anno, Ubisoft Blue Byte, Silent Hunter Online lets players dive deep into a " realistic, constantly evolving submarine simulation", powered by Adobe Flash Player 11.
Here are a few first details:
Silent Hunter Online sees the return of the large array of historically accurate submarines that made the franchise famous, and invites players to experience them online in new ways. At the heart of the game is "the Battle of the Atlantic", an innovative dynamic campaign in which individual successes impact all other players through asynchronous game-play. Also, for the first time in the Silent Hunter series, players will be able to play every mission of the campaign in co-op.
 "This is the most innovative Silent Hunter experience ever created and we can't wait to let our fans dive into the game," said Christopher Schmitz, Head of Production at Ubisoft Blue Byte.
As of now, players can get early access to the game by visiting www.silenthunteronline.com and applying to be part of the closed beta. You can also check out the first trailer down below, no sub necessary.