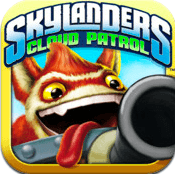 Skylanders, the number 1 kids game of 2011 and bane of many parent's existence, has officially branched out onto mobile gaming devices with the release of Skylanders Cloud Patrol. Skylanders Cloud Patrol is set in a new region of Skylands that has been taken over by Kaos' evil minions, and you must help regain control. With over 30 skylanders to unlock in the game and use against the bad guys, this is a great adaptation of the popular console game. The controls utilize tap-and-shoot as well as swipe controls to create awesome combos and show Kaos that Skylands isn't going down easy.
You can unlock Skylanders and magic items in Cloud Patrol by using the code bundled with each Skylanders action figure. New Portal Masters can also earn or purchase in-game currency to build their virtual mobile Skylander characters collection, magic items, and more.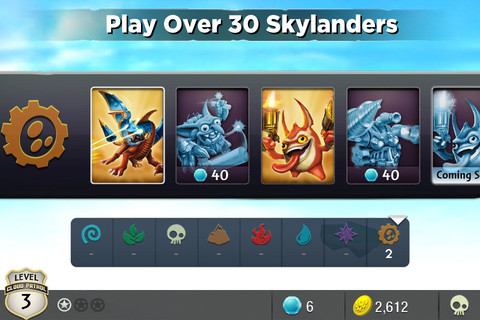 With 30 Game Center Achievements to unlock and a leaderboard to compare yourself against other players, Skylanders Cloud Patrol will keep you on your toes. And hey, it's a great way to keep the kids occupied on long car trips if they're into Skylanders.
Skylanders Cloud Patrol is available NOW for $0.99 on iPhone, iTouch and iPad – Buy it NOW