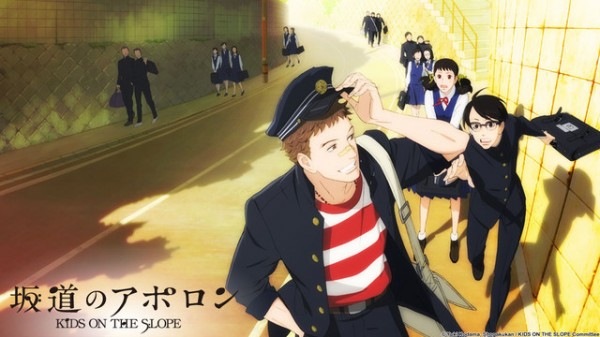 Sentai Filmworks have announced that they have licensed Spring 2012 anime series Kids on the Slope and Mysterious Girlfriend X for distribution both digitally and physically.
Both series were also recently announced to be streaming through Crunchyroll, Sentai have confirmed that they will also be streaming both series' episodes 31 days after they do on Crunchyroll through Sentai's Anime Network service and also through Hulu.
Kids on the Slope is coming of age story set in the unique setting of a Japanese summer in the year 1966. The story revolves around two young teens who form a bond based upon a love of Jazz music. The series will be directed by legendary director Shinichiro Watanabe (Cowboy Bebop, Samurai Champloo) and feature the music of critically acclaimed Yoko Kanno (Cowboy Bebop, Macross Plus).
Mysterious Girlfriend X is a romantic comedy with supernatural elements, revolving around a young teen who becomes addicted to the drool of the new female transfer student, forming what can only be called a 'drool fetish'.
It is currently unknown whether either series will get a dub or when a physical release is planned for. Stay tuned for more information on these titles as it comes to light.
Source: ANN