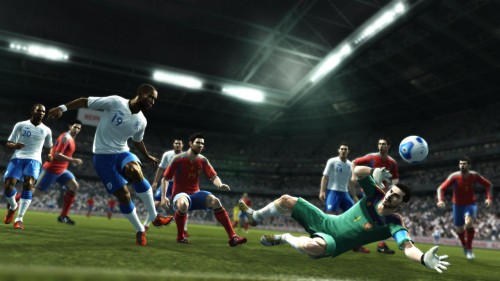 Konami have announced that Pro Evolution Soccer 2012 have reached one million units sold exclusively in Latin America and now to celebrate, the price of the game will drop as of April 10.
The price drop will apply for Xbox 360, PS3 as well as the PC versions of the game. With all the top leagues around the world heading into the final stretch, with top spot still up for grabs in most, not to mention the semi finals of the UEFA Champions league approaching, PES 2012 allows new fans the chance to pick up a controller and get in on the action.
The price will still naturally vary across retailers as well as of course across different countries.