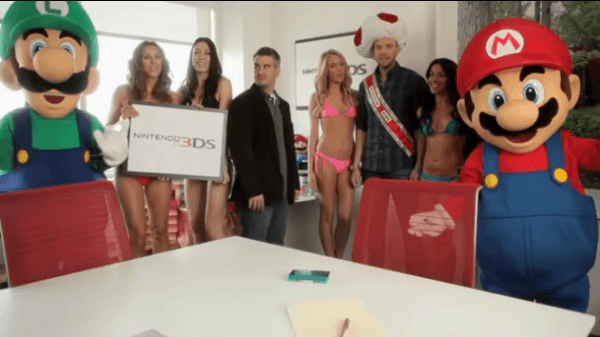 Usually when people think of think of Nintendo ads, they don't think of models, Joel McHale, and "extreme subtlety."  However, in attempting to capture a different audience of people, that is exactly what Nintendo put in their latest advertisement for the 3DS.
Will this difference in marketing really help sell more systems? Only time will tell.
Check out the video below, and then let us know what you think. Did you laugh, or did you roll your eyes?  Does it make you more likely to buy the console, or less likely? Be sure to leave a comment with your thoughts.