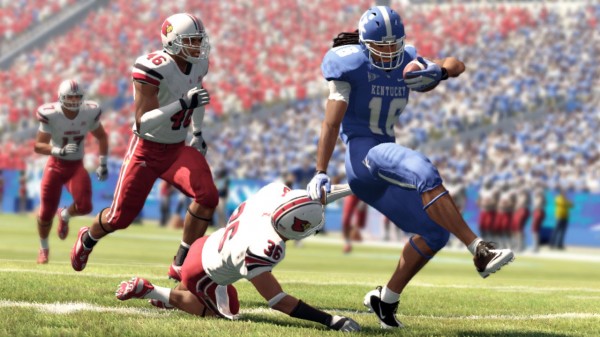 EA have released a brand new gameplay trailer for NCAA Football 13, and it's full of action, epic music, and big letters flashing on screen revealing new features.
Of note is the improved defender AI, a plethora of new options for the quarterback, and the ability to tell whether a receiver is looking at the QB when he throws the ball. Oh and the overall presentation looks absolutely fantastic. Who could have predicted that gorgeous would be an adjective attributed to college football?
NCAA Football 13 hits stores on July 10.