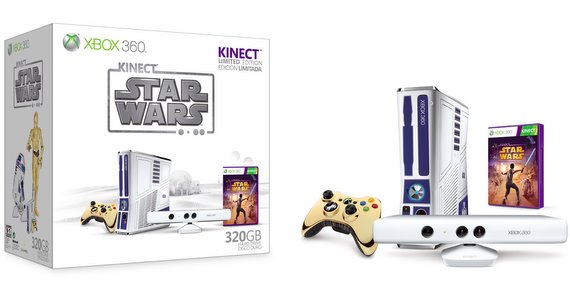 Microsoft and LucasArt's Kinect Star Wars has officially landed in stores across Australia today and is looking to force push its way into the hands of gamers and Star Wars fans alike.
The game allows players to swing a lightsaber, use the force, pod race and of course bust a move like Han Solo (video below). You can purchase the game now both individually and as part of an Xbox 360 Console and Kinect bundle. The game features five modes giving players plenty of Kinect fun to entertain themselves with, such as: Jedi Destiny: Dark Side Rising, Podracing, Rancor Rampage, Galactic Dance Off and Duels of Fate.
Will you be forcing a copy of Kinect Star Wars into your hands? Will you be dancing along to the instant classic song 'I'm Han Solo'? Let us know in the comments section and check out the video of 'I'm Han Solo' below.