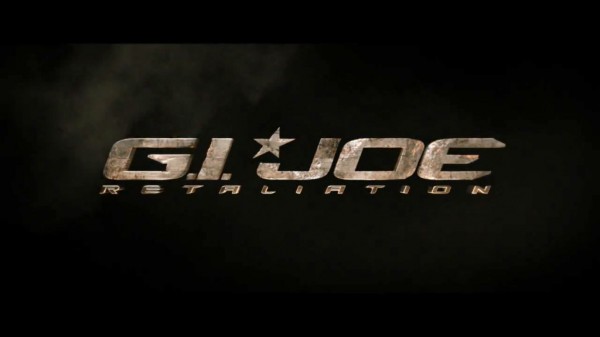 GI Joe: Retaliation is just about as blockbuster action film-y as you can expect from a movie with Dwayne 'The Rock' Johnson, Bruce Willis, and Channing Tatum.
The Joes are back, and this time Cobra isn't their only enemy. With a sneaky presidential swap that is nowhere near as fun or full of delightful hijinks as it sounds, a full scale attack on Joes world wide, and a whole bunch of explosions and high-tech toys, GI Joe: Retaliation is definitely one of those movies that's going to give you a whole bunch of adrenaline just from sitting in your seat.
And, as a massive plus, the writers Rhett Reese and Paul Wernick were responsible for Zombieland, guaranteeing that this isn't going to be just another action flick with no depth. Cough, Michael Bay, cough.
From the short sneak peek at some of the action, this is going to be something that makes you feel like you've run a marathon by the end of it. There are awesome gadgets, some truly breathtaking action scenes, and absolutely killer choreography for the fight scenes. If the pace of the fight scenes is anything to go off, GI Joe: Retaliation promises to be a super fast-paced, rocketing ahead, action flick with enough explosions, gun fights, and sword/ninja-star fights to keep any action fan happy.
Paramount have also released the second international theatrical trailer for GI Joe: Retaliation, and boy is it explosive. Not only does it look like Duke's role in the film may not last for very long, London doesn't do very well for itself either. Check out the trailer below.
GI Joe: Retaliation is due for release in Australia on August 2, 2012. The US have a slightly earlier date, and get to see it on June 29, while the UK release date is August 3.