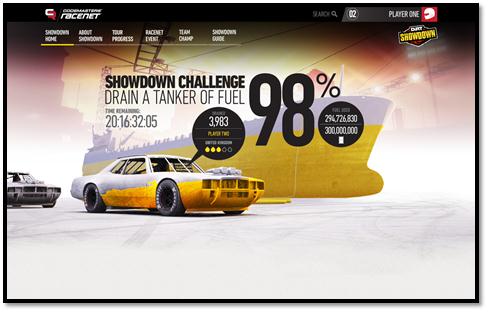 Some huge news from Codemasters who have announced plans to focus primarily on racing games, in particular the DiRT, Grid and F1 titles (who they recently signed exclusive rights with the franchise), and all under a brand new label Codemasters racing. To compliment the new label they are also introducing Racenet, a portal to bring together all Codemasters racing games and fans onto one interactive platform. DiRT Showdown, which now has a release date of 24th May across Australia and New Zealand will be the first gam released on the new label, and in typical Codemasters style a new Showdown trailer has been released in conjunction with the announcement. The new Ultimate Hoonigan video speaks for itself featuring many of the amazing tricks and stunts from the upcoming title as well as Ken Blocks Ford Fiesta Gymkhana exclusive to showdown.
The Demo will go live on May 1st and alongside its release will come an invitation to join Racenet in its Beta stages, and for the first time gives players one driver profile with which they can use across all Codemasters driving titles. Have a look at the new video to see some of the Hoonigan goodies available to those who pre order the game from Australian and New Zealand retailers such as in game cash and liveries for your garage.
Dirt Showdown launches on 24th May for XBox 360, PS3 and PC platforms so get ready for plenty of community events, massive social networking interaction and fast and destructive racing  and until then remember to sign up to Racenet for some added bonuses such as $20000 in game cash.