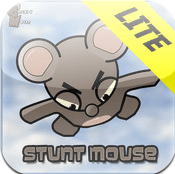 Grumpy Mouse have decided that Christmas has come early, because they've made their game, Stunt Mouse available for free in a Lite version. The original app is still available, with additional levels not in the Lite version.
Stunt Mouse is an action puzzle game, with fast and furious game play, as well as cute cartoon graphics and a funky soundtrack. You get to take control of Stunt Mouse as he makes his way though each level, avoiding obstacles and collecting coins for his little mouse-y self. The point of the game is this: use different strategies to try and win as many trophies as you can, with five available in total.
With ten levels in total, and over twenty Game Center achievements, this all will make a fun little play through. Plus, it's Facebook integrated so you can brag on your friends' News Feeds about how awesome you are as a stunt mouse.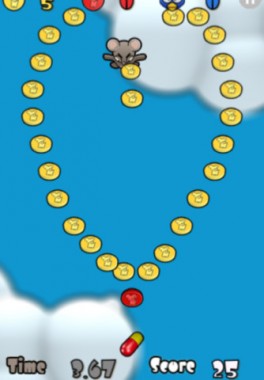 Check out the trailer below!
Stunt Mouse Lite is available NOW for iPhone, iTouch and iPad for FREE – Get it HERE