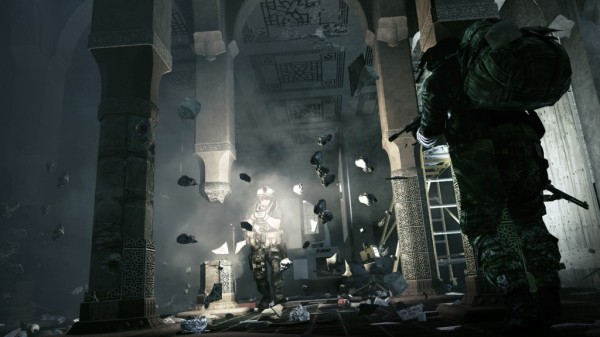 EA Games have today released a new trailer to promote the upcoming 'Close Quarters' downloadable content expansion pack for Battlefield 3. The latest trailer focuses in on the map from the pack known as Donya Fortress. You can check out the trailer below.
The Donya Fortress map is incredibly destructible and the perfect playground for players with a destructive streak. The map is largely indoors with the environment being destructible.
The Battlefield 3: Close Quarters downloadable content pack launches into the battlefield in June 2012 on the Xbox Live Marketplace, Playstation Network and Origin. What do you think of the Donya Fortress map? Let us know in the comments below.