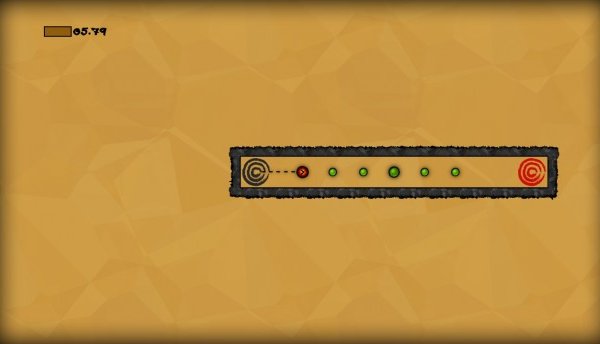 Discord Games, makers of the Xbox Live Indie Game Take Arms, has released its first multi-platform game with 48 Chambers.  48 Chambers is now available on Windows PC and Xbox Live Indie Games.  While only 80 MS Points for Xbox Live Indie Games, the Windows PC version can be downloaded from Discord Games' website, Desura, or Indievania for $3 USD or a special Supporter Edition for $5 USD from Discord Games' website that includes a soundtrack, art, and a supporter credit in their next game.
48 Chambers features 48 levels of guiding a ball to the exit, players must race against a clock, collect orbs to add time, collect keys to open doors, and make it all before time runs out.  Levels get increasingly harder, but luckily an update is being released that will include a Casual Mode for players not wanting to be too pressed for time.  The PC version includes an exclusive online leaderboard, so players can see how they stack up.
Hop on Xbox Live Indie Games or PC today and check it out!