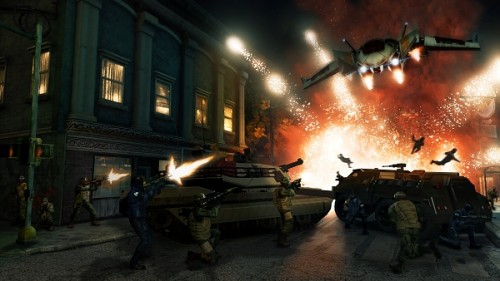 THQ have released yet another mission pack for Saints Row The Third, this time reviving beloved series regular, Johnny Gat, who was murdered in the opening scenes of the game.
Jimmy Torbitson, Saints super fan (not to mention a man with a bit of a Gat fetish), out of despair for the passing away of his favourite gang member, decided to clone Johnny Gat. As you'd probably expect however not everything works out so swell, especially given that Torbitson is not exactly the most skilled scientist.
With the clone Gat running wild in Steelport, you will need to gulp down some Saints Flow energy drink (which now lends you super powers, conveniently) and go and strap it on and take down your old buddy's clone.
The Trouble with Clones is available for download now via the Xbox Live Marketplace and through the PlayStation store.