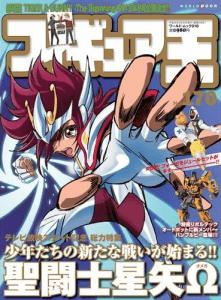 Saint Seiniac's rejoice! A new trailer has been released for the eagerly awaited sequel to the 1980's legendary shonen anime series Saint Seiya.
The latest trailer for the sequel known as Saint Seiya Omega can be seen below. The trailer shows off never before seen footage of the new series. Fans of the franchise should be able to pick out who is who in this colourful trailer for Saint Seiya Omega and may even spot a cosmos burning.
Saint Seiya Omega is the first televised Saint Seiya series in 23 years and will premiere on the 1st of April as part of the Spring 2012 series. No confirmation of a Western simulcast has been announced, but it's always a possibility. Check out the trailer below and stay tuned for more news of Saint Seiya Omega.