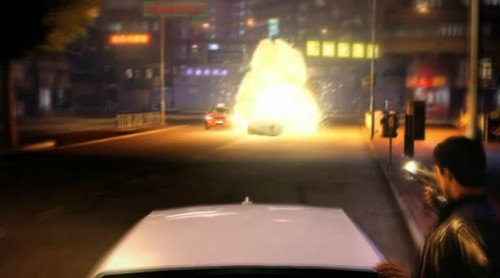 Forget what it used to be, Sleeping Dogs is making a new name for itself and is shaping up to be a summer blockbuster. Today, Square Enix revealed a brand new trailer for the game formally known as True Crime: Hong Kong that shows this colorful cast of characters taking it to the streets. Of course along with the clip comes an explanation of how driving will work within the game, and everything sounds pretty exciting so far.
Take high performance driving to the limit as over 65 vehicles become your tools to take-on the streets and waterways of Hong Kong. Participate in illegal street races where money, girls and status are the high-stakes rewards, taking on your challengers with expert driving and precision-placed ramming, sending any and all rivals into a well-timed spin. Let no criminal escape your relentless pursuit with high-speed action hijacks, leaping from vehicle to vehicle, or intense high-speed gun battles direct from the driver's seat. In Sleeping Dogs, the streets are yours to take… how you get there is up to you.
In the trailer, all of this action is shown with brief clips of gameplay, and honestly, I'm getting a bit of a Just Cause 2 vibe from it all, which is certainly a good thing. You can check out the trailer for Sleeping Dogs below to view those wheels shred, and mark your calenders and lock in a pre-order as Sleeping Dogs is set to wake in Q2 of 2012 for the Xbox 360, PS3, and Windows PC.