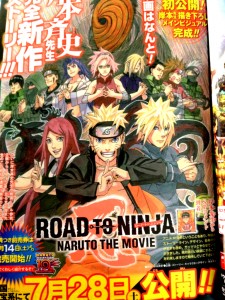 In accordance with the 10th anniversary of the Naruto anime series, a new Naruto film has been announced. The film will be titled Naruto Shippuden: Road to Ninja and will feature Masashi Kishimoto, the creator of Naruto, with creative control over the project.
Kishimoto will be in charge of the plot and the character designs, leading many to believe that this very well may be the first canon Naruto film. The film is scheduled to hit cinemas across Japan on the 28th of July, 2012.
Currently no other details regarding the film have been revealed. Be sure to let us know what you think of this announcement in the comments section below.
Source: Manga News