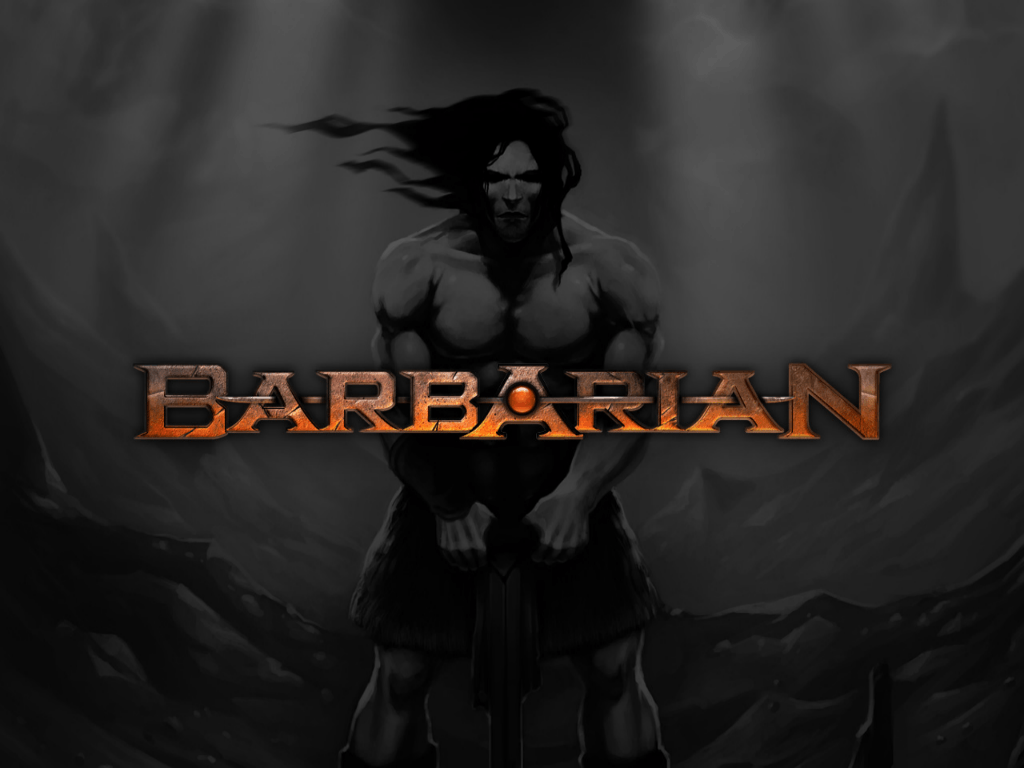 Here we are again, MasterAbbott is back for this week's iOS Game Suggestions. If you missed out on last week's suggestions, click on the links below and check what cool games you should be picking up for your iOS along with the introduction and disclaimer on how my suggestions work, as I'm not going through the same old intro every week. (suggestions 1 has the disclaimer)
MasterAbbott's iOS Game Suggestions
What I've also introduced is video game play footage (if it's possible) on some of the iOS games I've suggested, you can check this out at the bottom of the article. Currently video game play footage for this week's suggestions we have Barbarian The Death Sword & Angry Drums, check back in a few days there will be some more added. For now, if you jump into previous suggestions there are a few videos to check out.
Once again it's been a great week on iTunes, so many amazing games were released, this week I've suggested well over my normal amount with a total of 17 great quality titles. As always for this week's suggestions are all new titles that you should also take a look at to spend your hard earned iTunes cash / time on. This week I've focused an both the FREE and over 99c titles there were some awesome and unique games released. These titles are all well worth taking a look at. Now lets get down to business shall we.
For The Cheapskates – FREE GAMES
 

MASTERABBOTT's FREE Game Pick Of The Week

Childhood's End – Price : FREE – Publisher – Pixel Brain Ltd. (Join Big Phil now and help him navigate his adolescence as he fights off evil teddy bears of his childhood! Get ready for an epic adventure to defend against the mob of nasty teddy bears that awaits you and Big Phil.  A vast armory of towers await your commands! Customize you defensive strategy with different tower upgrades, burn, electrify, pierce, freeze and sting your enemies into oblivion on your quest to overcome an evil childhood nemesis! – THIS GAME PLAYS VERY SIMILAR TO PIXEL JUNK MONSTERS ) runs on iPad. GET IT NOW FOR FREE

 
The Simpsons: Tapped Out – Price : FREE – Publisher –

EA Mobile.

(THIS GAME IS LIFE-RUININGLY FUN! Homer accidently caused a meltdown that wiped out Springfield. D'OH! Now, it's up to you to rebuild it! From the writers of The Simpsons, tap into a city building game that lets you create your own living, breathing Springfield… for FREE. 

First, you can get it for free!

 Make Springfield just like you want it.

 Help Homer find Marge, Bart and the rest of his family and friends! (Ned Flanders, too.)

 Complete tasks to earn… mmm, donuts!

 Make Apu work ridiculously long shifts at Kwik-E-Mart.!) runs on both iPhone & iPad.

GET IT NOW FOR FREE

 
Invaders World Tour 3 – Price : FREE – Publisher –

MeYuMe.

(Join the fight to guard the Earth against an impeding celestial encroachment on human life in Invaders World Tour. Secure the borders of 12 different countries in 60 explosive levels and bonus stages! Unlock mini-games to achieve higher scores to take control of the global leaderboards! Countries all over the world have witnessed a surge of extra-terrestrial activity accompanied by the appearance of worm-hole-like portals and slews of strange-looking life-forms. It's up to you to defend the borders of countries like the United States, Canada, Europe, China, and more!) runs on both iPhone & iPad.

GET IT NOW FOR FREE

 
Requiem: Unleashed – Price : FREE – Publisher –

Skyboard.

(Enter the nightmarish dream world as a giant creature out to destroy you, is chasing you. You don't know where you are, or why you are there, but things have an eerie familiarity. Jump, climb, or crawl, over obstacles to survive and find a way to escape before it's too late. The only thing that matters now is that you Run!!!.) runs on iPad.

GET IT NOW FOR FREE

 
Dark Matters: Shadows Of The Cosmos – Price : FREE – Publisher –

Splashworks.

(After a great Zuma Clone that's free, then look no further! Join Blort on his cosmic adventure through the universe. Help him clear all the orbs and gold before they are sucked into the back hole abyss. You'll need to be quick and skilled to complete all the levels in the Shadows of the Cosmos! – Simple and engaging gameplay, 60 levels to complete – Fun and colorful graphics, challenging game play) runs on both iPhone & iPad.

GET IT NOW FOR FREE
For The Bargain Hunters – 99c Games
HEIST The Score – Price : $0.99 – Publisher –

N3V Games Pty Ltd.

(A simple bank job, yeah right. "Get in, get the combination, get to the vault and get out" so they said. When put like that it sounds easy. What actually happened is a whole different story … Heist tells the thrilling story of a daring bank robbery set in the prohibition era of 1920's America. A carefully comprised plan with as little mess as possible turns horribly wrong, leaving you to fight your way out of an impossible situation. What are you willing to do to come out on top?) runs on iPhone & iPad.

BUY NOW

Angry Drum (Taiko) HD – Price : $0.99 – Publisher –

SOWANNA.

("Angry drums" is a cute cartoon-style music/rhythm, action game. It provides players with a creative new gaming experience. Players tap the screen that fly out of small drums to follow the music patterns and earn scores, getting a great score and rank you can open the next level.  Game play exactly like Taiko No Tatsujin, and also includes multi-player so you take on your friends, practice mode and an item shop to help you beat away with confidence.) runs on iPad.

BUY NOW

 
Draw Something – Price : FREE – Publisher – OMGPOP. (Play the Free version of Draw Something, the most popular social drawing and guessing game in the App Store with over 100 millions drawings created! Experience for yourself the laugh-out-loud game your friends are raving about! – Play with Friends on Android and iPhone/iPad! Challenge friends on Facebook or Twitter, or be automatically partnered with new gaming buddies, No Drawing Skills Required! Stick figures and a sense of humor are welcome! Just wiggle you finger to create a doodle masterpiece!) runs on both iPhone & iPad.

BUY NOW
For The Millionaires – All games over $0.99
 

MASTERABBOTT'S Over 99c PICK OF THE WEEK

Walking Mars – Price : $4.49 (Publisher – Tiger Style (In 2097, life is discovered on Mars. When your mission of first contact becomes trapped by a cave-in, you must master the alien ecosystem to survive. With time running out, you will make a decision that determines the fate of a lost planet. UNCOVER THE MYSTERIES OF ANCIENT MARS. Explore an open-ended network of exotic caverns. Decode mysterious signals and discover long lost ruins.  Survive an unearthly world of strange creatures and hazardous terrain.) – runs on iPhone & iPad. BUY NOW

 

Barbarian – The Death Sword – Price : $1.99 iPad version also available for $4.49 (Publisher – Anuman (The Ultimate Warrior is back… Barbarian, the cult game first released on Amstrad CPC in 1987 under the name Death Sword (Epyx), is making a comeback with an all-new version that remains faithful to the original. Your mission, as the most formidable of all warriors, is to rescue Princess Mariana from the clutches of the evil wizard Drax. In doing so, you will travel the world, crossing swords with the many blood-thirsty warriors that block your path. Prepare to die!) – runs on iPhone & iPad. BUY NOW

Julia's Quest HD – Price : $4.99 – Publisher –

Dynamic Systems Group Ltd.

( Travel around the UK with Julia and solve the mystery of her grandfather's old diary in Julia's Quest: United Kingdom! Journey through amazing British cities and other places of interest in this fantastic Match 3 game. Learn interesting facts and unlock incredible bonuses as you solve puzzles to place in the diary. Can you unravel the hidden message left behind by Julia's grandfather?) runs on iPad.

BUY NOW

Prince Of Persia Classic – Price : $1.99 – Publisher –

UBISOFT.

( The Age Old Epic Saga is back in High Definition. Relive the classic or play it for the first time, either way it's always been your destiny. Old tale, New skin. The Path to rescue is thrilling. Replay the adventure of the original Prince of Persia in a complete new skin as you battle your way through the game to rescue the Princess. Perform death defying stunts as you proceed from the dark and grim dungeons to the beautiful Palace tower.!) runs on iPhone & iPad.

BUY NOW

Gamebook Adventures 8: Infinite Universe – Price : $4.99 (free with in-app purchase) – Publisher –

Tin Man Games.

( The eighth gamebook in the the critically acclaimed interactive e-book series in which YOU, the reader, control the direction of the story! Along with a realistic dice system to fight creatures and use skills, a fantastic new story and beautiful artwork, Infinite Universe will literally take you to another world, giving you many hours of gamebook adventuring!) runs on iPhone & iPad.

BUY NOW

 
Zombie Panic in Wonderland – Price : $4.49 – (option to purchase All-In-One Pack for $13.99) Publisher –

Akaoni Studio.

( From a fog of exotic perfume arises a plague of amorous zombies, and now they're invading all your favorite fairytale kingdoms! What the heck is going on here? Who's responsible for this apocalyptic mess? There's only one way to find out — it's time to take up arms and carve your way to the root of the problem in a spray of bullets, flames, and grenades!) runs on iPhone & iPad.

BUY NOW

Sweet Red Riding Hood – Price : $1.99 – Publisher –

In Images.

( You'll guide a sweet and smart little girl, known as a Red Riding Hood through beautiful game worlds bursting with visual detail. The way is long and very dangerous, full of wild animals and obstacles. The game goal is to collect required number of apples, flowers, mashrooms and keys. 4 Detailed worlds with colorfull graphic, 40 Amazing levels 16 Different kind of opponents and much more) runs on iPhone & iPad.

BUY NOW

Incoboto – Price : $2.99 – Publisher –

FlutterMind.

( When The Corporation causes all the suns to go out, a small boy named Inco and his strange friend, Helios, go on a galaxy-spanning quest to light the skies once more.
As they explore the planets they discover Grapples, Jetpacks, Teleports, Gravity Beams and other strange machines. With its atmospheric ambient soundtrack and striking visuals, Incoboto is a moody, challenging, adventure-puzzler in the spirit of Portal and Ico.) runs on  iPad.

BUY NOW

Christiano Ronaldo Freestyle Soccer – Price : $2.99 – Publisher –

Digital Artists Entertainment.

( Think you've got what it takes to freestyle with the best? Experience the rush of pulling off amazing tricks, moves and combos as one of the world's greatest footballers in the officially licensed Cristiano RonaldoTM Freestyle game. For the first time ever, Cristiano Ronaldo Freestyle brings all of Ronaldo's unique soccer skills and style into one amazing game. Packed with hundreds of tricks and challenges, multiple gameplay modes and set in different real-world locations, Cristiano Ronaldo Freestyle is the ultimate game to test your soccer skills to the max!) runs on iPhone & iPad.

BUY NOW
There you have it folks, these games should keep you busy for quite some time. I'll be back next week for another dose of iOS goodness, in the meantime if anyone would also like to suggest their own suggestions, please feel free to share them in the comments section below, or join the discussion in the forums.
Check out the link below
Remember kids,
Play Hard Or Don't Play At All!
Game Play Videos
Barbarian The Death Sword
[pro-player width='530′ height='253′ type='video']http://www.youtube.com/watch?v=O9H1tOjrj_E[/pro-player]
 Angry Drums
[pro-player width='530′ height='253′ type='video']http://www.youtube.com/watch?v=FAtrk1o-DrY[/pro-player]