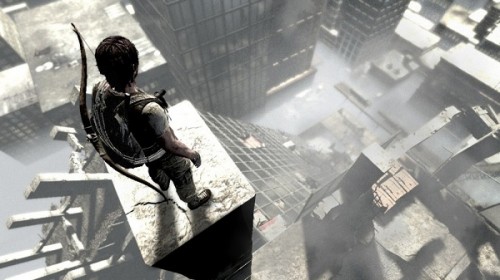 I Am Alive, Ubisoft's latest survival horror game, will arrive on the Playstation Store on April 4, one month after its release on Xbox Live Arcade. I Am Alive follows an everyman's journey to find his wife and daughter, who were lost during the "Event." A year later, he finds Haventon, his hometown, in shambles. Buildings are destroyed, toxic ash fills the streets and society has been torn, causing inhabitants to take all necessary actions to survive.
Also available is an iOS app that accompanies the game. The app is free and includes the following:
A 'photo mode' that let you create your own I Am Alive-themed photos;
Original game soundtrack, including 6 tracks exclusively composed for the App;
A Street map of the main game area with exclusive hints from the developers;
List of all resources from the game detailing the level of rarity and effects on health, stamina and stamina capacity;
List of all Achievements and Trophies with check/uncheck tracking feature;
5 videos including a trailer, a making and the 3 "survivor tapes";
Over 50 production concept arts, promotional artworks and screenshots.
For out take on the Xbox Live version of the game, check out our review.