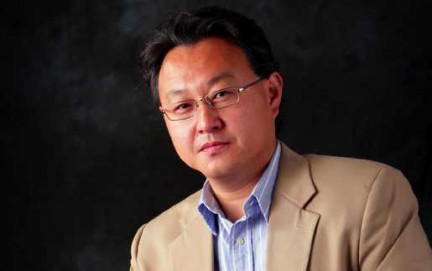 In an interview with Game Informer, Sony Worldwide Studios president Shuhei Yoshida has revealed that he would prefer to release fewer first party games in the future so that each of them gets a stronger focus in terms of advertising and marketing. Sony are well-known for releasing an abundance of first party games, but it seems that most have not reached the sales numbers the company had expected. Meanwhile, a Microsoft second party exclusive, Gears of War 3, sold more copies than some of the Sony first party exclusives combined.
This is what Yoshida said when asked about the low sales of Sony first party games:
"It's a combination of many things. First, we have to be very honest about our games' quality as well. We love our games, but we can point out many issues when you look at the titles individually.

"Another thing is focus. When you have ten games coming out in a year compared to two or three, how much focus you get from our business and marketing side is very hard. From a portfolio side, we were very excited about the games we had last year, but we probably diluted support for each title."
Yoshida does have a point. For all of the games that Sony pushed out last year, how many of them received great focus? Uncharted 3 was pushed heavily in 2011, but what about Resistance 3, which failed to pass the one million mark, despite being an excellent game. How about LittleBigPlanet 2? The Move received its second wave of games, but were they pushed to the moon? But is a smaller output of games the solution? Yoshida thinks so to a certain degree:
"It's easy to say, "Yeah, let's make three games a year." But game development is dynamic. You cannot plan to do that. You already have to have a certain number of games in the pipeline hoping they hit in a certain year. We love working on new IPs. It's really hard to predict when these games get finished.

"It's a challenge, but I think we could and probably should be focused on a smaller number of titles so each one gets the best support."
It seems that Sony Computer Entertainment is at a crossroad. They want to increase sales, which means a bigger presence in the field of marketing, which Sony lacks right now. With the amount of games released, that is near impossible, so fewer games would be the path taken. However, if there is a smaller output of games, then games that are considered a big risk (usually more innovative or unique) will never reach production. Take, for example, Heavy Rain. The interactive drama would have never reached the production stage under Microsoft or even Nintendo. Only Sony would take the risk to develop the game. Heavy Rain is now considered a milestone in interactive storytelling.
With that in mind, should Sony produce and develop fewer games or should they continue with their current strategy? Write down your thoughts below. You can also check out what Yoshida said about Demon Souls, The Last Guardian and the Playstation Vita right here.