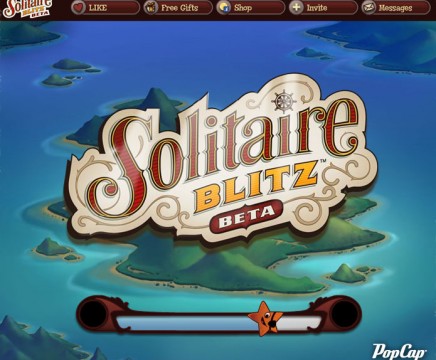 PopCap Games, masters of the addictive, are bringing a new title to Facebook. Currently going through a gradual beta launch and releasing in full in March is Solitaire Blitz. Of course this is a new riff on the always installed card game, and looks to bring a social aspect to the game thanks to the Facebook platform. No longer will your solitaire days be long and lonely!
They will be underwater. That's right, not only solitaire in a "fast paced, social setting" but an underwater one at that. As you can see in the trailer below, the underwater theme has resulted in a ton of cute creatures bobbing about (gotta love the catfish) and some fishy designs for the playing cards.
Like other PopCap titles so titled (Bejwelled Blitz for example), Solitaire Blitz will have it's gameplay torn into addictive sixty second chunks, and see players competing against the rest of Facebook for leaderboard glory.
If you're looking for something to make Facebook even more of a time sink, you can access the beta now – just plug  'Solitaire Blitz' into the good old search box, and the app will pop right up.
Ready to be addicted?