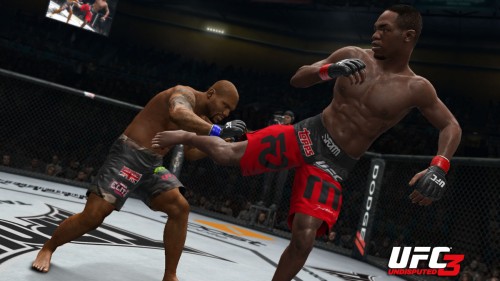 THQ have put out their latest trailer in anticipation of the release of UFC Undisputed 3, which is now less than 2 weeks away.
The video emphasises the split second decisions you have to make as a UFC fighter, each one crucial to your survival in the octagon and to knocking your opponent out. Which way is the fight going to go for you? You better make the right decision, it's your move.
Don't forget you can go download the demo now from the Xbox Live Marketplace or PlayStation Network, featuring Anderson Silva, Jon Jones, Rampage Jackson, and Wanderlei Silva.
UFC Undisputed 3 will be out on February 14th for Xbox 360 and PS3, pre-order it now for the Contender Bonus Fighters Pack including Nick Diaz and Jason "Mayhem" Miller.