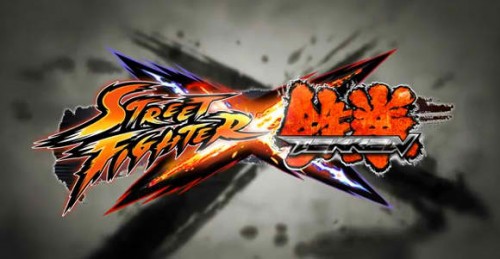 This week Capcom hosted the "Capcom Super Ultimate Showcase" in Sydney, showcasing a variety of upcoming Capcom titles, and us here at Capsule Computers got an exclusive hands-on preview before the event to experience the game for ourselves. I was even lucky enough to experience the game with both the arcade fightstick and the traditional PlayStation 3 controller and long story short – this game is amazing, believe the hype.
Firstly this isn't Street Fighter. This isn't Tekken. This is a whole new experience, and you know what – it could be better than both!
Possibly the most impressive feature is how well Capcom have moved Tekken from 3D to 2D. While not in the 3rd dimension, playing as a Tekken character still feels very Tekken. Tekken combos are pulled off in the exact same fashion, and the flow couldn't be more comfortable. Tekken's launch attacks and juggling keep gameplay feeling very much like Namco's classic fighter, while also appearing very organic and not feeling out of place in this Capcom title. Tekken fighters are also given plenty of dodge manoeuvres and such, keeping them on a 2D plane but still staying true to their 3 dimensional roots. While it is a completely new experience, Tekken players should feel right at home here, but their strategies are going to have to change as dealing with Street Fighter projectiles and air combat will put them in new situations they will have to learn to adapt to. While at first Street Fighter players may have a 'home ground advantage' as it is in a similar style of Street Fighter IV, when you throw in less projectile-based fighters and more close-combat styled ones as well as the tag system – everything starts to change. It's gets more faster-paced, more action packed and way more intense!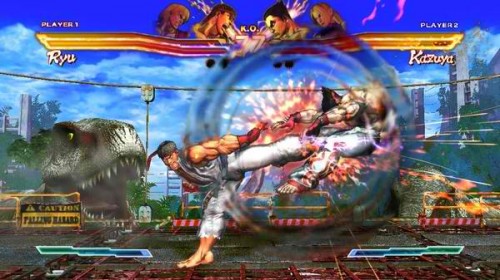 Almost equally impressive is how epic the tagging is in this title, and in my opinion is the best effort in doing so from Capcom to date. What surprised me is that it's really more like Tekken Tag than anything, in the sense that you only need to take out one of your two opponents to win a round, of which you must win 2 out of 3, unlike Marvel vs Capcom where you must beat both of your opponents in only a single round to win a match. Furthermore fighters just run in and out to continue a combo, unlike a Marvel vs Capcom title where you'd only get one hit out of tagging in a partner because it would probably result in a knock down. Furthermore tagging this way encourages more juggling, giving the game a really fresh shake up to the classic Street Fighter IV gameplay.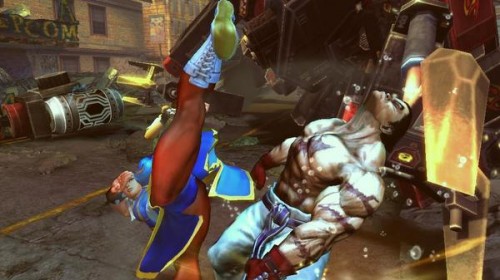 I couldn't help but drool at how effectively the gem system works. To be honest, I had no idea what the heck kind of gems I was using, but I do know they made me feel like a boss. Whenever a gem is activated, your character glows of the respective colour, helping you to perform particular moves. This system really encourages you to keep playing to improve, and it became clear to me almost immediately how easily this system could benefit any player of any skill level in combat, as well as providing many reasons for re-playability. I was even given the opportunity to take on Seth Killian in a game (who I also got to interview, check it out here) who went easy on me and even let me win a round, what a gentleman! Here Seth showed off some of the jaw-breaking special attacks and ultras players can pull off which are just as crazy as you'd expect from a Capcom game.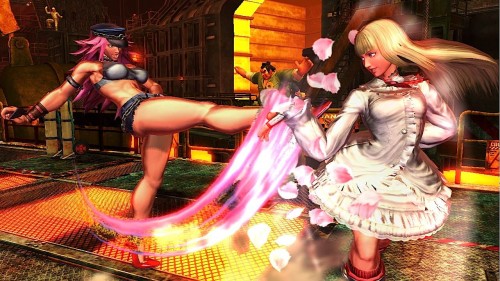 I wished I could've played more Street Fighter x Tekken, but this was a huge event so I had to get my hands on other awesome upcoming Capcom titles such as Resident Evil: Operation Racoon City and Asura's Wrath. But with the time I did spend with Street Fighter x Tekken I can confidently say this – this is one of the best fighters I've ever played. Don't question it, don't consider it, just do it. Pre-order Street Fighter x Tekken NOW!
Street Fighter x Tekken is scheduled for a March 9 release date.