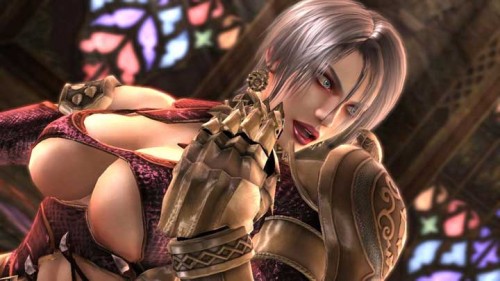 Recently Namco Bandai made the decision to immortalise their weapon-based fighting game franchise, Soul Calibur V, through a mammoth mural in East London.
The mural features newcomers Ezio Auditore of Assassin's Creed fame and Patroklos Alexander as they prepare to battle series veteran and fan favourite Nightmare.  For those wishing to see the mural, Namco have released a time-lapse video of the mural's creation for your viewing pleasure which can be seen below.
We recently reviewed Soul Calibur V, which recieved a great deal of praise from Capsule Computer's Managing Editor, Travis Bruno. The game is now available for the Xbox 360 and Playstation 3.