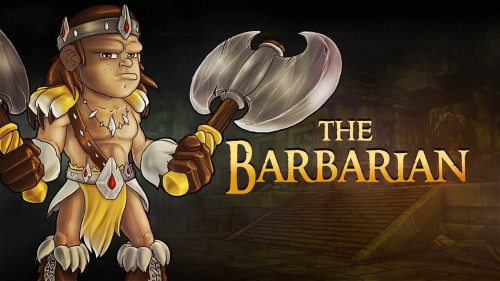 To all of the dungeon crawlers, we have special news about the latest Steam DLC for Dungeon Defenders. Trendy Entertainment made available the Assault Mission Pack which includes three assault missions with an entirely new map for only $1.99. But that's not all because you can also experience the new character class – Barbarian for $2.99.
The new character class allows players to dive head first into an all out melee class. Duel wielding weapons, a barbarian relies on stances rather than turrets. By understanding the stances, players will be able to waylay enemies with natural ferocity.
Barbarian Stances
Tornado Stance – Run faster, attack quicker, jump higher, and push back enemies with a flurry of quick, low damage attacks.
Lightning Stance – Use the power of lightning to stun your enemies as your attacks make contact, while taking a small amount of damage for each hit.
Siphon Stance – Sacrifice some of your resistances to steal life from your enemies as you damage them.
Turtle Stance – Enter this protective stance to greatly increase your resistances, but reduce your movement speed and jump height.
Hawk Stance – Summon the powers of the mighty hawk to deal a massive amount of damage in your next attack.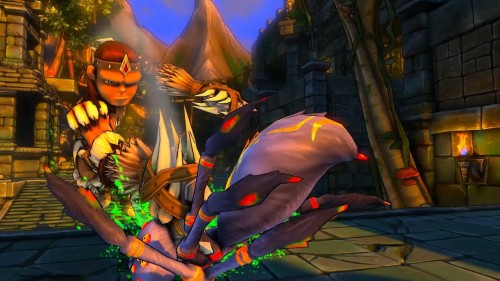 Barbarian abilities can be equally deadly. Once acquired both the Battle Leap Ability and Battle Pound Ability can decimate enemy ranks. If your character is a sizable distance from enemy forces, the Battle Leap will help close the gap and punish any foe that is unfortunate enough to be beneath you. While the leap ability is great for jumping into battles, Battle Pound will crush foes in the immediate radial vicinity.
Both DLCs are available now for Steam only. This week is extra special because not only are both packs available, but you can also purchase the Barbarian class for only $1.99 as a limited time offer. If you have already purchased Dungeon Defenders on a console, don't worry because there is future content in store for you as well. Check out the Barbarian footage below, and keep tuned in for more Dungeon Defenders' updates.