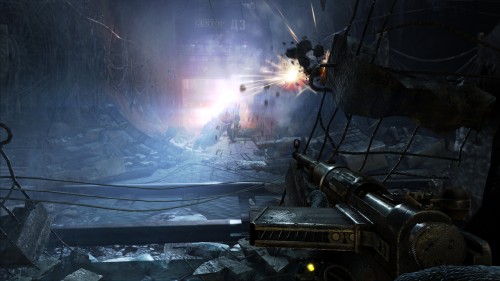 Despite recent financial troubles at THQ, Metro Last Light will apparently still be releasing, but not until next year.   The new release date for the game is in the first quarter of 2013, or THQ's fiscal Q4.  This updated release schedule was revealed when THQ unveiled their third-quarter financial earnings report.
Metro Last Light is a survivalist type shooter that is a sequel to Metro 2033.  Metro 2033 was widely praised as a scary, atmospheric shooter that had a few rough edges.  It was developed by the Ukrainian Studio, 4A Games.
Hopefully this game will be able to see the light of day.