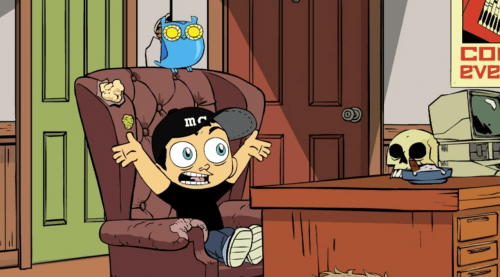 Today mc chris fans rejoiced as he posted a trailer on Youtube, with a Facebook status stating the following: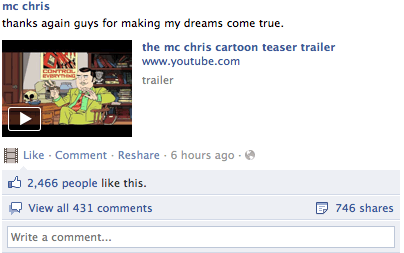 If your a hardcore fan of Adult Swim or nerdcore hiphop, chances are you've been waiting for this for a VERY long time!. For those unaware, mc chris is an iconic nerdcore rapper, known for his track 'Fett's Vette' featured in the hit comedy movie Zack and Miri Make a Porno, as well as his writing and voice talent at Cartoon Network's Adult Swim.
After raising $71,856 to fund the show via his kickstarter page, mc chris has teamed up with Titmouse– the studio behind shows such as Venture Brothers, Super Jail, and Metalocalypse to make mc chris' cartoon a reality.
The show appears to follow mc chris struggling to sell CDs in a zombie-infested world, and resorting too….multi-dimensional treasure hunting? The show's release date is currently unknown, and currently has no Network, but you can change that here! The theme song has already been revealed as well, you can check that out here. In the meantime however, check out the trailer below.