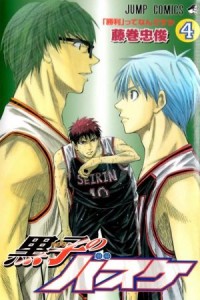 Kuroko no Basuke (otherwise known as Kuroko's Basketball) is a manga series by Tadatoshi Fujimaki, that focuses on a high school basketball team looking to making it to Nationals. It was announced last year that the manga would be receiving an anime adaptation in the Spring 2012 season.
We now have a solid premiere date for the Kuroko no Basuke anime thanks to details revealed in Weekly Jump magazine. Kuroko no Basuke will begin airing in Japan on the 7th of April, 2012.
So there you have it sports anime fans, mark your calenders, shoot some hoops or whatever it is you people do, because Kuroko no Basuke now has an official premiere date. Will you be slam dunking with Kuroko on April 7th? Let us know in the shoutbox and comments section.