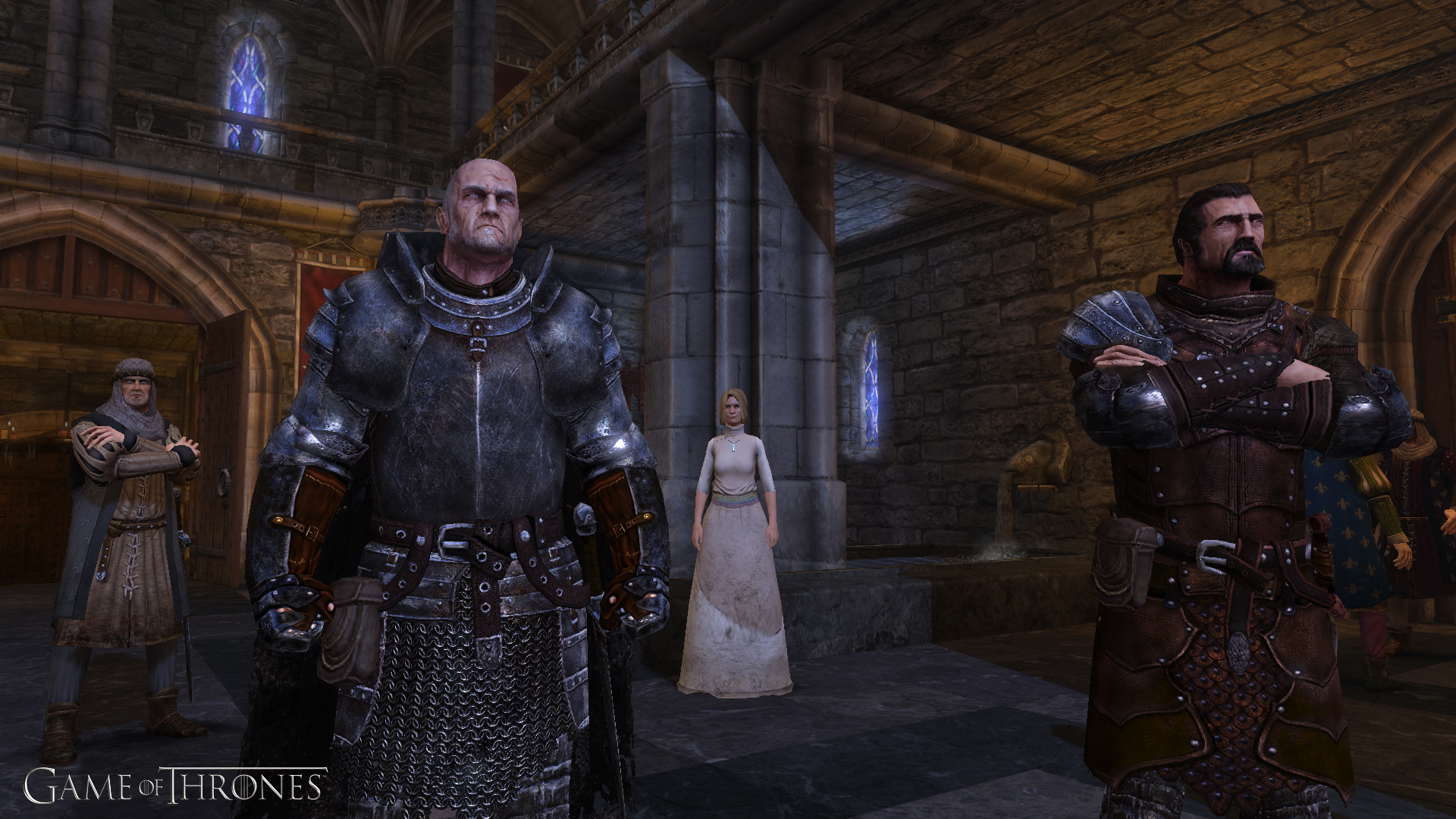 The first half of 2012 is going to be a busy one for Game of Thrones fans. The first season of the award winning HBO TV show will release on Blu ray and DVD next month,  shortly followed by the premiere of season two  on April 1st. Rounding out the package is Game of Thrones the RPG, being brought to life by Cyanide Studios and published by Focus Home Interactive in May of this year.
The game has just seen the release of a new location trailer accompanied by a handful of screenshots. Just one of the many locations open for exploration in the game will be Riverspring, a troubled waterside town ruled over by the Sarwyck family. Alester Sarwyck is one of the two playable characters in game, who finds himself returning to his ancestral home after fifteen years of self imposed exile. Mourning the death of his father, Alester must consider reclaiming Riverspring in his own name. Riverspring and the Sarwyck's are not mentioned in the novels (as far as I recall), but hopefully author George R R Martin's involvement in the title will allow the new location and characters to slip seamlessly into the realm of Westeros.
Clicking on the thumbnails below will give you a closer look at the latest screenshots, and the new Riverspring trailer is ready and waiting below – can Game of Thrones the RPG make us forget the disappoint that was Game of Thrones Genesis?