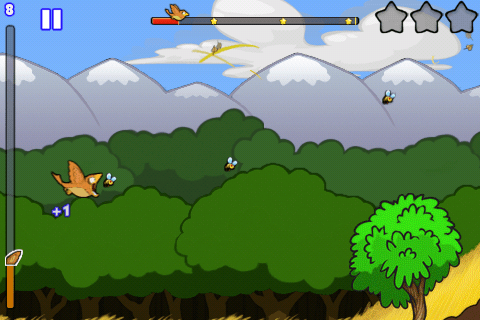 EA Mobile's weekly update had exciting news:  Fly with Me will be available to download for free for a limited time on the iTunes App Store.   In addition, The Sims Medieval was released for the iPad and "will be available for a limited time at a special introductory price of $2.99."
Fly with Me is an " aerial adventure" featuring birds eating bees.   In The Sims Medieval, you'll be able to create heroes,  complete quests and engage in combat.
Many more EA Mobile games are also on sale. You can check out the all of the EA Mobile deals by visiting EA's Daily Deal page.