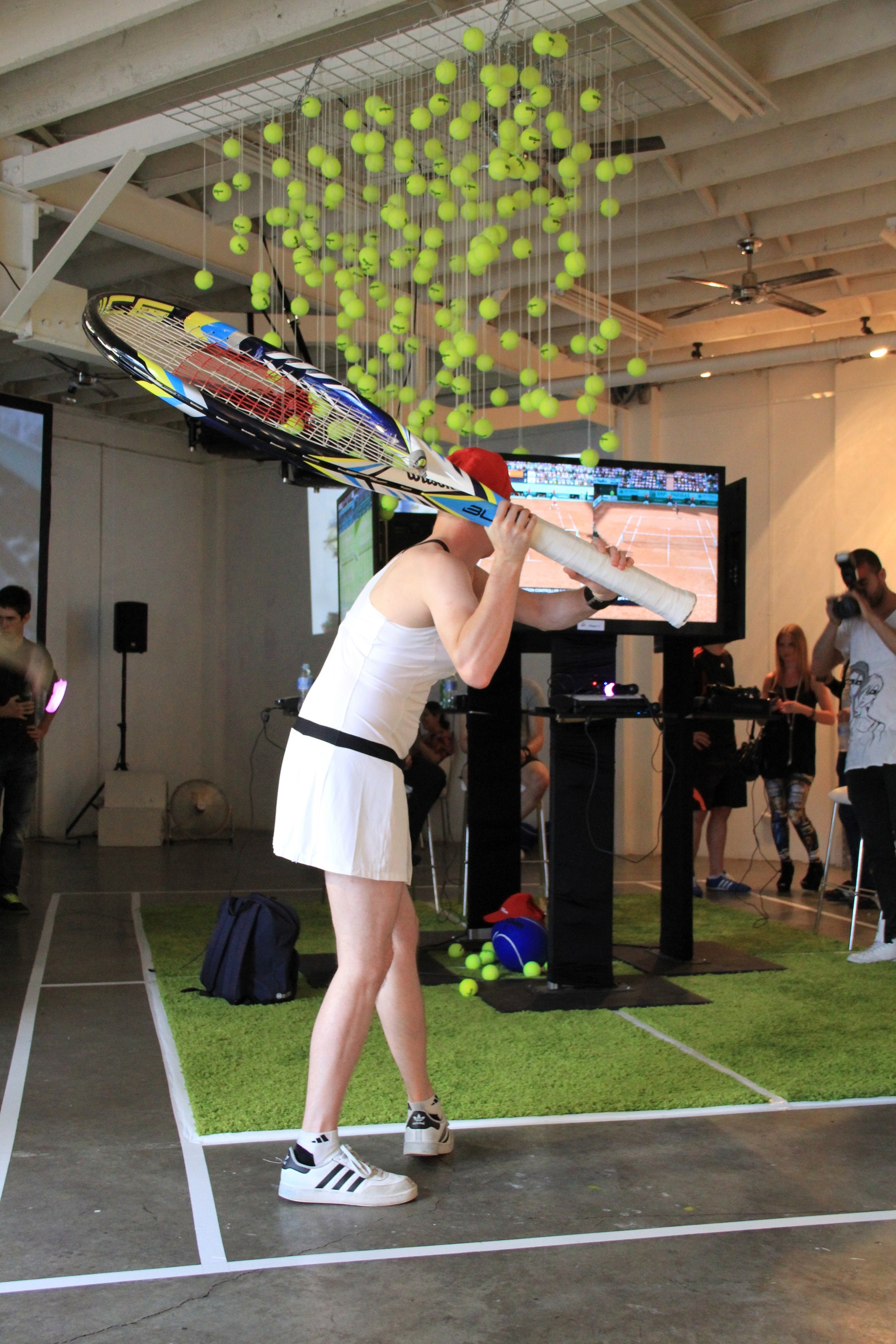 Today a few of us here at Capsule Computers were lucky enough to be invited along to try out EA's latest sport's title. I am of course, referring to Grand Slam Tennis 2, the follow up to the highly rated Grand Slam Tennis. This game marks the first time that all four major tennis championships will feature in a next gen game, and has exclusive rights to the Wimbledon championship.
The venue was kitted out like a miniature tennis court, with plenty of Wimbledon themed refreshments being served – thanks for the strawberries and champagne guys! Some of the staff were lucky enough to be wearing their best tennis whites, including one gentleman sporting a dress. He seemed quite comfortable with his giant tennis racket…
Also on offer (as if cross dressing wasn't enough) was a Grand Slam tournament and an appearance by Australian tennis legend Pat Cash.
There were several stations dotted around showing off the impressive looking game in glorious HD. The PlayStation 3 version of the title has Move support, so there were plenty of wands getting waggled in attempts to hit that perfect serve.As well as the standard TV stations, one setup was hooked up to a huge screen on one wall, clearing the way for some large scale versus matches.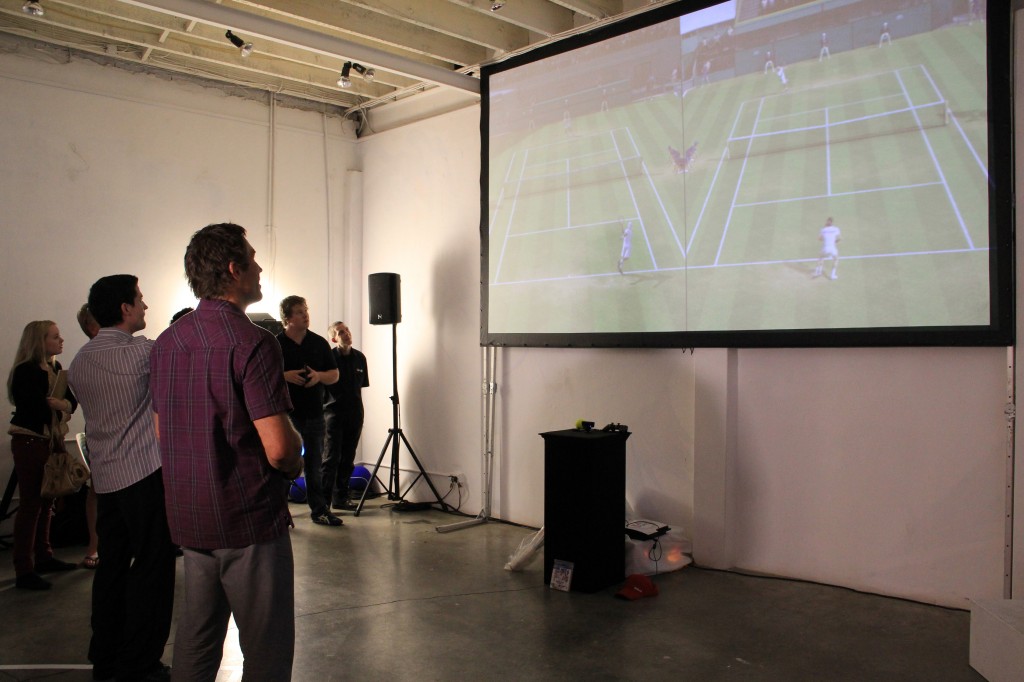 Things quickly got competitive when a tournament began, with the winner lined up to take on tennis champ Pat Cash (in the flesh that is) and take home some great prizes. As the strawberries and champagne began to dwindle things drew to a head, and finally the man himself made an appearance.
In case you're not familiar with your tennis legends, Cash is an Australian player who was at the top of his game in the eighties. Out of the numerous titles he won he is perhaps most famous for his win at Wimbledon in 1987, where he kicked off the tradition of climbing up into the player's box to celebrate with family and friends. He's known for always wearing a checkered headband and earring when he plays, and of course for having something of a brash on court personality.
Grand Slam Tennis 2 was fortunately nowhere near as stressful as a major tournament game, so despite some protests that the camera flashes were putting him off (of course), Cash behaved himself. Snatching victory from Cash in the final game, the lucky winner went home with some signed goodies courtesy of EA and Wilson.
Grand Slam Tennis 2 hits stores tomorrow, and you can check out more pictures from the event below.