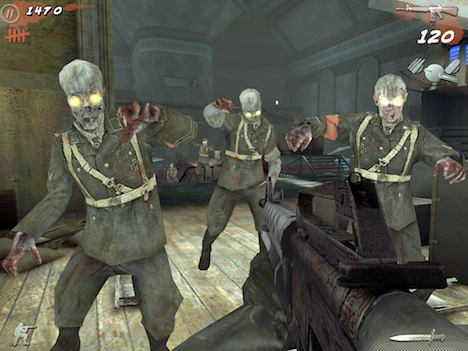 The zombies mode has been one of the most well received additions to the Call of Duty franchise.  And when that mode came to iOS, it was just as sweet.  Now, Activision has made it even sweeter in a new update.
The new update adds the ray gun, in-app purchase abilities for points , and monkey bombs.  In addition, it is now possible to save and load games when you are in the middle of a game, for those times when the grocery store line moves at exactly the wrong moment.   We've all been there, right?
Check it out on the iTunes Store here.