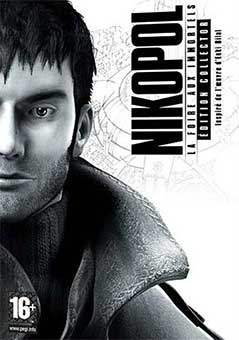 Anuman Interactive are doing their very best to corner the adventure game market. In that vein they have just acquired the right to re-release Nikopol: Secrets of the Immortals under the Microids brand. Nikopol was originally released in France in 2008, adapted from a trilogy of graphic novels by Enki Bilal.
The game is inspired by the original books, the plot of which follows one Alcide Nikopol as he returns to a future Paris after spending 30 years imprisoned in cryopreservation. After orbiting the earth for so long, Alcide finds that France has fallen under fascist rule following two nuclear wars. Although the plot for the game has been adapted slightly, it still retains the tone and themes of the original, and is aimed squarely at fans of the adventure game genre and comic books.
This reissue will be exclusive to Europe, coming to both digital and retail stores in March.