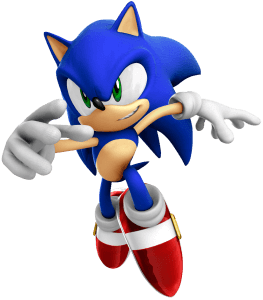 Sonic is invading the world of PC gaming with three new digital downloads available from today. The first is a new DLC stage for Sonic Generations: Casino Night Pinball. The level sees modern and classic Sonic racing to defeat the Time Eater and save their friends, and will currently set gamers back $2.99 on Steam.
Secondly comes Sonic CD, bringing the 1993 MEGA CD classic up to date and for the first time making it available for digital download on PC. This enhanced version has already seen a release on the console digital services and iOS, scoring a highly respectable 8.5/10 here at Capsule Computers.
Rounding out the trio of new downloads is Sonic the Hedgehog 4 Episode I, a highly anticipated game taking it's inspiration from the Sega Mega Drive Sonic games and following on directly from 1994 release Sonic and Knuckles. Episode II is due later this year.
In a bout of uncanny timing, Sonic Generations is currently enjoying a 50% discount on Steam, with the sale ending January 24. A host of other Sonic games are also enjoying a discount right now, including Sonic Spinball, Sonic the Hedgehog and Sonic 3D Blast. If you've always wanted to catch up with the gaming history of the blue one now is the time to get that download queue going!