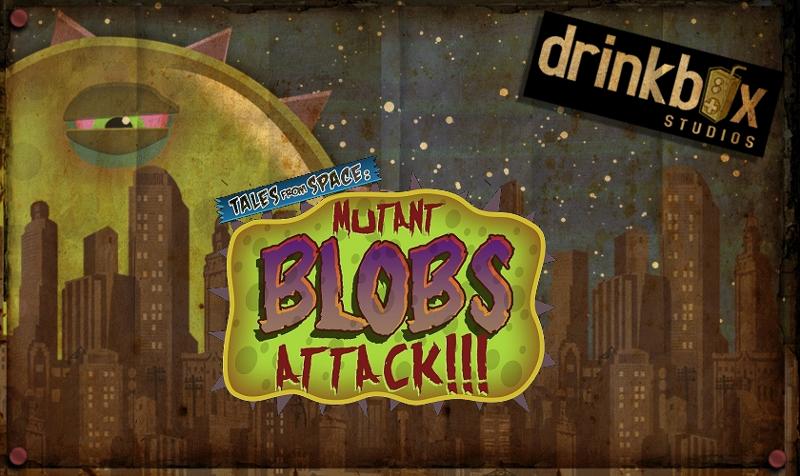 Looking for something a little bit different for that Vita? How about some indie blob based antics?
You may have seen Tales from Space: About a Blob on the PlayStation Network last year, and this second release from DrinkBox Studios – Tales from Space: Mutant Blobs Attack – is set to bring new features and gameplay modes to the series that will take advantage of the Vita's new tech. Expect to control your all-consuming mutant blob with the front and rear touch screens and gyroscope, and devour your way through frat houses and cities alike in this puzzle platformer with more than 24 levels.
It's perhaps no surprise that the developers have found the Vita an exciting prospect, the portable set up is certainly something that suits this style of game, and Ryan MacLean, CEO of DrinkBox Studios, has even mused that the Vita has allowed this game to surpass its console counterpart:
"We are all very excited about PlayStation®Vita and to be part of the launch. The system's next generation features have allowed us to really think outside of the box while developing Mutant Blobs Attack – it feels as though the technology has in some areas exceeded that of its console counterpart. We've had a lot of fun creating the game and we're working hard to get it out as soon as possible!"
DrinkBox are aiming to have the game ready to roll for the North American Vita launch date.