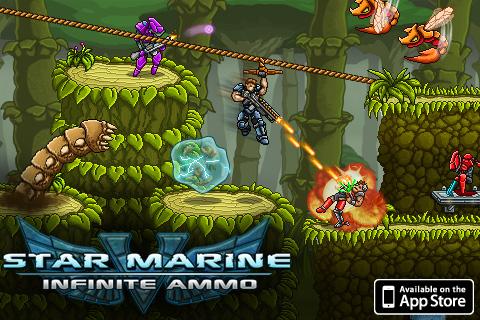 Yes MasterAbbott is back (like it or not) for this week's iOS Game Suggestions.  If you missed out on last week's suggestions, click on the link below and check what cool games you should be picking up for your iOS along with the introduction and disclaimer on how my suggestions  work, as I'm not going through the same old intro every week.
MasterAbbott's iOS Game Suggestions
It's been a busy week in the iOS department. For this week's suggestions I've added a few fairly old games into the mix once again as there are so many awesome past titles that need to be mentioned.  Of course there are more newer titles suggested and moving forward I'll be focusing only on what's new and noteworthy to spend your hard earned iTunes cash / time on.  Unfortunately there arn't as many free titles up for suggestion as there were last week.  So if you want a good game to play this week you're going to have to cough up some cash, but trust me it will be well worth it.
For The Cheapskates – FREE GAMES
 
Chef Story Premium– Price : FREE – Publisher – 

Yiyong Wang

 ( Have you ever wanted to open up your own restaurant, well good old cooking bear can help you out. In Chef Story you can decorate your restaurant, buy wallpaper, flooring, decor accessories,tables, chairs, stoves etc, and of course prepare and create delicious food.) runs on both iPhone & iPad.

GET IT NOW FOR FREE

 
Quexlor: Lands Of Fate – Price : FREE – Publisher – 

Bullets in a burning Box Inc.

 ( Quexlor is an old-school action RPG similar to Zelda / Diablo, you play as a Barbarian King or Queen on a mission to destroy the evil Dragon Lord Nain!.) runs on both iPhone & iPad.

GET IT NOW FOR FREE

 
Marathon 1– Price : FREE – Publisher –

Daniel Blezek/Bungie

 ( Marathon 1 is a First Person Shooter / FPS that redefined the genre, experience pulse pounding action as you defend the Marathon from the alien Pfhor. ) runs on both iPhone & iPad.

GET IT NOW FOR FREE

 
Hidden Objects: Gardens Of Time – Price : FREE – Publisher –

Disney

( If you enjoyed the Gardens Of Time on Facebook then today is your lucky day Disney have ported this great title over to the iPad, with over 30 Hidden Object scenes and 16 millions players playing online, do you have what it takes to preserve the flow of History? ) runs on iPad only.

GET IT NOW FOR FREE
For The Bargain Hunters – 99c Games
Shine Runner– Price : $0.99 – Publisher –

Vector Unit Inc.

(Throw your flat-bottomed boat into high hear and slip and slide through the muddy waters of backwoods bayou.  Pack your cargo hold to the brim with moonshine and other contraband and sell them tot he highest bidder for profit and glory.  Shine runner features some super realistic water physics that must be seen to be believe for such a small price and download) – runs on both iPhone & iPad.

BUY NOW

Bring Me Sandwiches!!– Price : $0.99 – Publisher –

Adult Swim/Turner Broadcasting System.

(Play as Jimmy Nigget a lowly fast food employee, charged by president to save the planet from invader Gourmo a huge, ugly and very hungry alien that promises to destroy the world if his simple demands are not met and that is BRING HIM SANDWICHES. Even though this game is original it reminds me of Beautiful Katamari, this is a must if you're a fan of that series. ) – runs on both iPhone & iPad.

BUY NOW

Run Roo Run– Price : $0.99 – Publisher –

5th Cell Media.

(CRIKEY A Dingo Stole my ROO!.. umm.. well no not really but seems like someone stole Roo's little Joey and are taking it to Sydney Zoo. Roo must embark on an epic journey that consists of single screen/micro platforming levels filled with fun obstacles, sounds simple and looks simple at first but as you make your way from Perth to Sydney the levels get much more challenging and harder, a great pick up and play game.) – runs on both iPhone & iPad.

BUY NOW
For The Millionaires – All games over $0.99
 

MASTERABBOTT'S PICK OF THE WEEK

FINISHED IT AND LOVED IT!

Star Marine: Infinite Ammo – Price : $1.99 (Publisher – Glitchsoft (Star Marine is a fantastic Run n' Gun 2D side scrolling patform game.  You play as ARC a tough as nails Marine who is captured by an alien race in the depths of space. The Aliens have plans for ARC, but he to has a plan of his own, and that is take them all down in a fury of bullets.) – runs on both iPhone and iPad. BUY NOW

Street Wrestler – Price : $2.99 – Publisher – 

Chillingo Ltd

 ( Take to the streets and administer your own brand of masked vigilante justice as you punch, kick, throw and slam any brain dead thug that gets in your way, great easy pick up and play action that doesn't require too much thinking.) runs on both iPhone and iPad.

BUY NOW

 
Mini Motor Racing – Price : $1.99 Publisher –

NextGen Reality/Binary Mill

( Mini Motor Racing is cool little game with little cars but results in Big Fun! Take control of your favorite little min car and race in campaign competitions for big rewards or against friends in multiplayer, there's even a special track and car dedicated to Fruit Ninja.) – run on both iPhone and iPad.

BUY NOW

 
Evertales – Price : $2.99 Publisher –

Crescent Moon Games

(Once upon a time, there was a tale of mighty heroes, protectors of the realm, and the saviors of many damsels in distress. This my friends… is not that tale, Evertales is a tale of unlikely Heroes on a journey not-so-epic proportions, you play as Sir Jogin, the noble knight, Arwich, the ladies man elf, and Taragon, Wise, old and a little lost in the head wizard.  Now trust me these 3 might not be your regular heroes but they are fun bunch none the less.) – run on both iPhone and iPad.

BUY NOW

 
Dungeon Defenders: Second Wave – Price : $2.99 Publisher –

Trendy Entertianment

( The insanely popular Dungeon Defenders has made its way to the iOS for both iPhone and iPad this game doesn't need any introduction at all.  If you're a fan of the Tower Defense game, then look no further, the love of your life has just arrived and together you can embark on a fantastic adventure thought a massive campaign. collect loot and level up along the way.  You can also compete in a new online PvP mode as well. ) – run on both iPhone and iPad.

BUY NOW

Silversword – Price : $5.49 Publisher – 

Mario J Gaida

 (Silversword is a fantasy RPG similar to the old school classics like The Bards Tale, Wizardy and Might & Magic. Silversword takes you to the mysterious island of Tarnak, a world far beyond reality, here you must gather band of heroes and take on the evil that is about to destroy mankind.  A must for any old school RPG fans out there. ) – run on both iPhone and iPad.

BUY NOW
There you have it folks, these games should keep you busy for quite some time. I'll be back next week for another dose of iOS goodness, in the meantime if anyone would also like to suggest their own suggestions, please feel free to share them in the comments section below, and on the 17th of January 2012 the Capsule Computers forums will be launching so can all share your suggestions in there as well.
Remember kids, Play Hard Or Don't Play At All!
–
Gameplay Videos
Shine Runner
[pro-player width='530′ height='253′ type='video']http://www.youtube.com/watch?v=NeOmw_mgZOU&feature=youtu.be[/pro-player]
Star Marine: Infinite Ammo
[pro-player width='530′ height='253′ type='video']http://www.youtube.com/watch?v=8TrwoijGlog&feature=youtu.be[/pro-player]
Run Roo Run
[pro-player width='530′ height='253′ type='video']http://www.youtube.com/watch?v=u0wHKFSNH9E&feature=youtu.be[/pro-player]