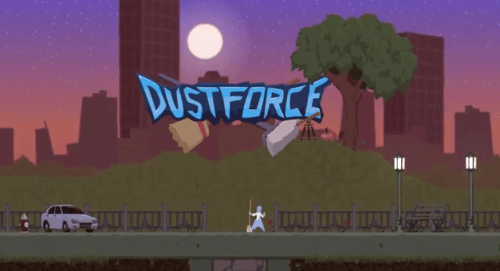 That's right; this new and highly anticipated title from Hitbox Team will be coming to Steam and the PC on January 17th, so mark the calendar, and spread the word!
If you haven't heard about Dustforce, let me give you a brief summary… It's pure liquid concentrated awesome, is what it is!
Okay, so now I'll give you a somewhat more descriptive summary… Dustforce sees you play one of 4 characters on a mission to rid the world of rubbish, goop, leaves, and, of course, dust. To do so, you'll be bouncing off walls, flying through the air and beating up uncleanliness wherever you see it in this superb platformer.
With a beautiful 2D art style and great score to match, this game has been steadily gathering followers since it released it's first prototype videos on YouTube late last year. The game has been in development for 2 years, and is one of the most snticipated games of 2012!
Stay tuned to Capsule Computers for a review soon!
To read more about the game, check out their site at hitboxteam.com.