inXile Entertainment is happy to announce that Choplifter HD is now available on consoles as well as PC. This retro remake offers the same goals of the original Choplifter yet incorporates new fantasy themed events that keep players captivated. Zombies dangling from the base of your chopper certainly gives the game an unique twist.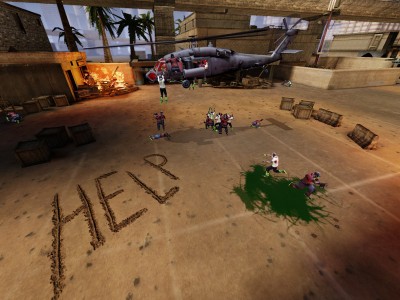 Brian Fargo, CEO of inXile Entertainment, offers the following statement:
We really focused on returning to our old school gaming roots with Choplifter HD. We made sure to have plenty of variety in missions, choppers and enemies, while lacing in those special moments that we love here at InXile. Choplifter HD is the kind of game that WE want to play! We are very proud of the experience we created and I can't wait for gamers to get their hands on it!
Choplifter HD can be purchased on the Playstation Network as well as the PC for $14.99 and on Xbox Live Arcade for 1200 MSP. Konami jointly published the Xbox version while inXile Entertainment solely published the title for Playstation and PC. To find more information about Choplifter, look at the official website (HERE).