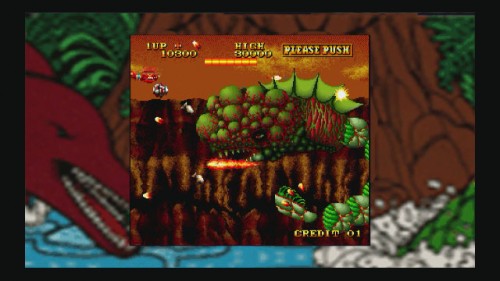 New on the American Playstation®Store market is SNK PLAYMORE USA CORPORATION's P.O.W. – Prisoners Of War and PREHISTORIC ISLE. These SNK mini titles are blasts from the past, being brought back from SNK's Golden Age of action-shooting games from the 80's.
The release of these two titles is part of a "retro-arcade emulation" project, which aims to bring back the classic gaming experience through a grand collection of action, shooting, platform and action/puzzle titles.
In P.O.W – Prisoners Of War you control a military prisoner who breaks free from his cell, and must fight through waves of incoming enemies in a traditional side scrolling model.
In Prehistoric Isle you pilot a 1930's airplane, and fight against legions of dinosaurs and cavemen over a tropical island, while collecting items and dodging traps that impede your journey in this horizontal side-scrolling shooter.
P.O.W. – Prisoners Of War and PREHISTORIC ISLE will be available on the PlayStation®Store from Tuesday, December 20, 2011. They are exclusively available on PSP® (PlayStation®Portable) and compatible on the PlayStation®3 computer entertainment system.