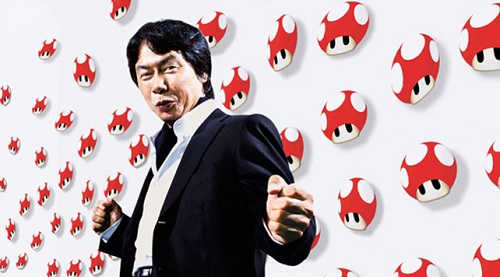 Today video gaming legend Shigeru Miyamoto accepted the Spike VGA 2011 Hall of fame Award for his work on the classic franchise The Legend of Zelda. Holding the award above his head much like Link when he found the master sword, an emotional Miyamoto thanked the fans on behalf of both himself and Nintendo for their support over the franchises' 25 year long history. His award was granted for The Legend of Zelda franchise, but the world has known his efforts in video gaming have always been legendary with the creation of other popular franchises such as Super Mario, Pikmin, Star Fox, F-Zero and many more.
Miyamoto has been making headlines a lot recently. Firstly he claimed he was going on retirement, then he said he wasn't and then he said he's preparing for it and it's left hardcore Nintendo fans on the edge of their seats. Despite a rough year for Miyamoto and Nintendo, with the recent releases of The Legend of Zelda: Skyward Sword and Super Mario 3D Land as well as this Hall of Fame award, it's nice to see Nintendo end on such a bright note.
Check out the award ceremony in the video below!