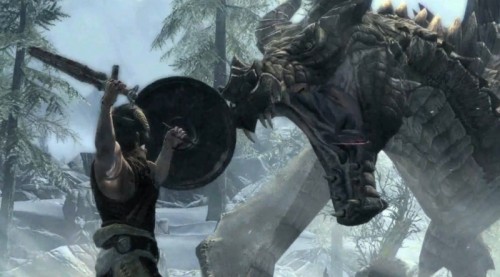 There's a bit of an upset in the latest release of the weekly UK All-Formats Top 40 charts, with Skyrim knocking Call of Duty: Modern Warfare 3 off of the top spot after a 145% rise in sales.
Skyrim was fifth just last week, but as retailers slashed prices in the UK, the Bethesda game rose above the competition, also surpassing Assassin's Creed Revelations (now in fifth) and FIFA 12 (now fourth). Meanwhile, Modern Warfare 3 is holding its ground at number two, followed by Just Dance 3.
Check out the full top 40 over at Chart-Track.