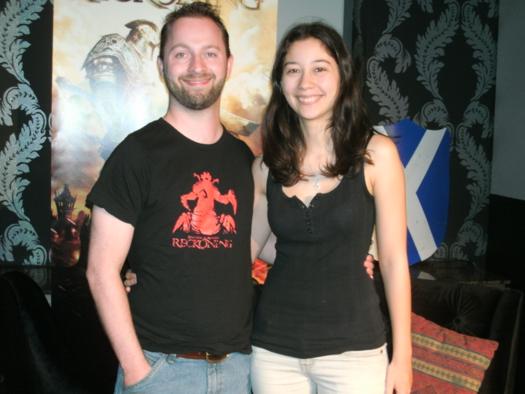 We got a chance to have a chat with Ian Frazier, the lead developer behind Reckoning: Kingdoms of Amalur.
Donning a Reckoning shirt and speaking with a real sense of pride about the game, its clear that what we have here is a labour of love which made sitting down with Ian a real pleasure. His excitement about the game is infectious and in a mere five minutes he can convince you that the game will really bring the RPG genre to a new place that hasn't been explored properly yet. But don't take my word for it, take a look for yourselves.
Check out the interview with Ian below and take a look at the hands on preview articles HERE and HERE
What do you guys think? Are you interested in Reckoning? Do you think it'll bring an interesting angle to the well-explored RPG genre? Or is it just another giant sandbox that takes too much time for you to get into it?
Check out the legion of pics we took at the preview event as well!
[nggallery id=424]