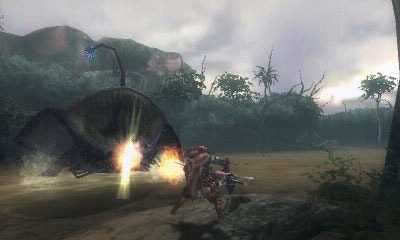 On December 10, Japan will witness the release of the next Monster Hunter game: Monster Hunter 3G. With Capcom setting a sales target of at least 1.2 million units, one should expect a plethora of copies around the country. Now, the retailer blog Sinobi has revealed the amount of copies which will hit retailers around Japan when Monster Hunter 3G is finally released on the Nintendo 3DS.
According to the retail blog, Capcom is setting aside 420,000 copies of the game for retailers everywhere. Sinobi has also broken down the figure as in what form the copy will maintain. 300,000 copies will be standard versions of the game. 100,000 copies will be bundled with the infamous Circle Pad. 20,000 copies will be bundled with a Nintendo 3DS.
On the blog, it was noted that Capcom would have the sales of Monster Hunter 3 in mind. That sold like hotcakes within its first two days, selling 540,000 copies. However, Sinobi believes that the number is too low when it considers the recent surge of 3DS sales and the first week sales of Super Mario 3D Land.