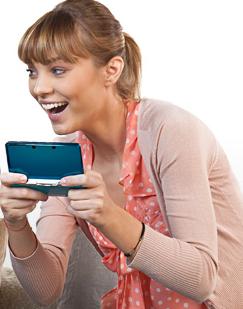 Well, the time has finally came. Since being announced back in October, 3DS owners have been waiting for their large update to take place and give new reason to toy with the handheld's offerings, and after a short delay, Nintendo have now dropped the update onto the world. So what's new, how do you get it, and how awesome is my Kirby Hat? Let's take a look.
How to obtain the 3DS Update
This one is simple. All you have to do to download your update is simply make sure you are connected to a Wi-Fi point, go into Settings (the icon with a wrench), click "Other Settings" and scroll over to "System Update". After agreeing to Nintendo's new terms of service, you will be downloading the rather small download, which should take under two minutes time for most connections.
What's New?
Mii Plaza
As I mentioned, there are quite a few new features. The first major upgrade has been in the Mii Plaza. Here are just a few things you will find after getting your update: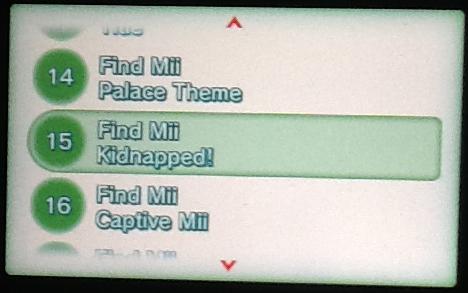 The first new addition is the new "Music Player". This really is a subtle inclusion and lets the player go in and listen to tracks from the Find Mii game as well as the other on-system tunes, such as the main plaza theme. While it may seem small, I really could see this being a potential hot feature later on if Nintendo throw in some soundtracks to their classic releases.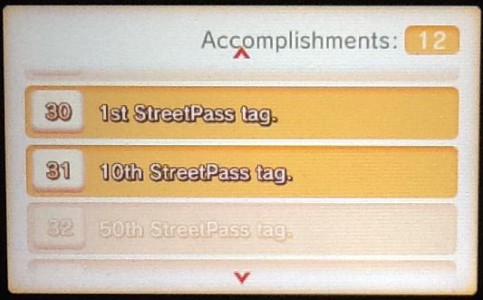 Next up, you will see a bouquet of flowers. I'm sure they smell nice, but this add-in is used to give the player an incentive to use their Plaza to it's full potential and is simply titled "Accomplishments". There are 78 Accomplishments to gain right off the bat, and thus far I have already earned 12 based on my own past activities in the Mii Plaza.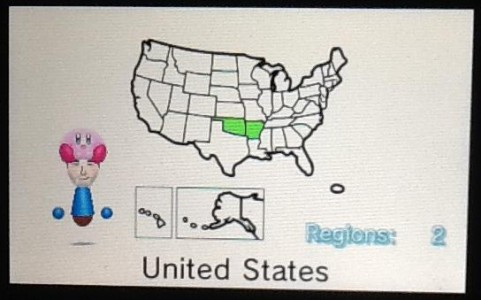 A world map now can be also found in this revamped plaza. Just as it sounds, this map simply displays the locations of other 3DS owners you have Streetpassed during your travels. Yep, I'm at a whopping two, but maybe now I will feel the urge to get my system on the road more (we can only hope). Another very minor addition is the slide-show function. After completing a puzzle, this area simply holds your completed 3D images, allowing you to flip through each at a moments notice.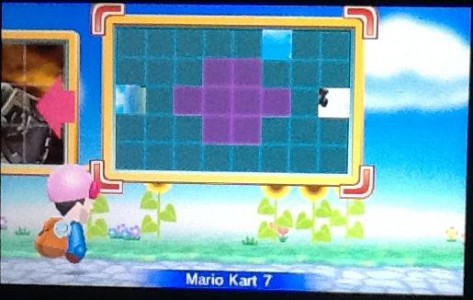 Puzzle Swap now has quite a few extras as well and if you have completed all your puzzles, you can start collecting coins again and hunting down 3DS owners as more slides have been added. The first puzzle I have received thus far was for Mario Kart 7, which needs 40 pieces to complete. 10 squares in the middle are now pink as well and must be unlocked through Streetpassing rather than purchases with coins. Also in the Play section comes Find Mii 2. Much like the first version, this little romp has players search for their Mii by using guest's Miis to battle the many ghosts and evils along the way. To unlock this mode, you have to be complete with the original and have all the hats unlocked.
3D Video
I haven't really messed with 3D video too much, but it was yet another addition that came with this first update. As well as taking 3D photos, owners are now allowed to shoot a 10 minute video that can be viewed in 3D. The video's quality is decent considering the camera, but nothing too overly dramatic as far as the effect goes. A Stop-Motion mechanic has also been added to allow for several photos in succession, and then edit them together in one 3D movie. The clips you create through either method are then stored on your SD card and can be viewed at anytime.
Nintendo Zone
Out of all the updates we have seen, this one is still the most mysterious. Nintendo Zone is a tool that Spotpasses specific locations to provide the user with exclusive goodies and content. Once I actually succeed in doing this, we will be sure to post an update of what comes forth.
Friends List
Nintendo know that the friend code system needs work, and this little update to your friends list is quite an intriguing addition. Whenever you see a friend playing a multiplayer game online, you can simply tap their Mii and have the option to "Join Game". At the moment there is only a small handful of online titles for the system, but this is definitely a step in the right direction as far as online play goes.
So, that's that. Quite a few new features to toy with at the moment. I can easily say that this is one of the better updates the 3DS has seen so far. Sure, aside from 3D Video, a lot of this is minor stuff. The little additions are starting to add up though, and the 3DS seems to be improving more each and every day. Another thing to keep in mind is that Hulu Plus, 3DS demos, and many more previously announced features should be coming in a second update before the end of the year, which will definitely give us something to look forward to in the coming future.