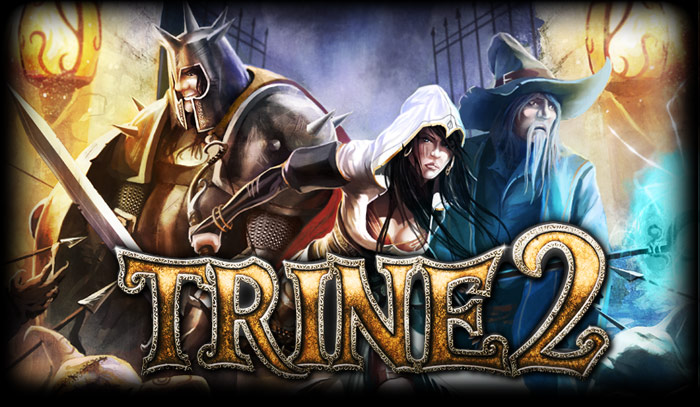 Frozenbyte have just unleashed a host of info about upcoming platformer Trine 2. The game still has no concrete release day yet – that December vagueness remains – but can now be pre-ordered on Mac as well as PC.
Pre-ordering grants access to a beta version of the game for both platforms, and now comes with support for NVIDIA 3D Vision. The game looks stunning as it is, and has actually been built in full 3D to make sure to take full advantage of the technology,
"Trine 2 looks stunning with 3D Vision. We knew it was going to be good but it really caught us by a surprise just how great it looks. Trine2 has been built in full 3D, and while some of this may go unnoticed when the game is played normally, 3D Vision makes it pop out in a way that is just amazing,"

Lauri Hyvärinen, Frozenbyte CEO
Non console gamers will also be pleased to hear that the online multiplayer is cross platform between Mac and PC, so there should be no worry about finding a few more players to round out the Trine trio (applies to the beta as well as the full game).
Details on the Collector's Edition have also emerged. For an extra bit of cash players will be able to get their hands on a digital art book complete with developer commentary, and will also receive a copy of the original soundtrack of the game, composed by Ari Pulkkinen (Angry Birds).
Regular Edition: $14.99, £11.99, €12.99
Collector's Edition: $24.99, £17.99, €19.99
Europe will get the added bonus of a physical retail release for the collector's edition, which will include a digital copy of the soundtrack but a physical art book, published by Focus Home Interactive.
All versions of the game will run via Steam, and a DRM free version of Trine 2 is scheduled to appear in 2012. In addition to the PC and Mac releases, the game will also appear on PSN, Xbox Live, and eventually Linux and other platforms! All things for all people!