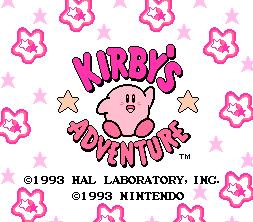 If your a Kirby fan, you can now rejoice as the eShop has quite a treat in store for fans of the famous pink Puff this week. Kirby's Adventure is the latest to join the "3D Classics" on the service as of today and lets players experience every single level with 3D enhanced visuals for the game's entirety. For those who don't remember, this was the first game in the series to introduce ability copying and has Kirby set out to restore the Star Rod while traveling throughout several bright and cheery locations. You can snag this NES masterpiece up for yourself for just $5.99.
Kirby isn't alone this week, as the DSiWare services are seeing a few new downloads as well. Escape Trick – Convenience Store is a bit like it sounds and consists of the player trying to find a way out of a locked convenience store for $4.99.
Our very own MasterAbbott is in China right now and since he hasn't a clue of the native language, this next app may come in handy for his trip. Yes, "Play and Learn Chinese" acts as a tutor and lets the player learn and write Mandarin Chinese while having a bit of fun in the process. This teacher is priced at $7.99.
Nintendo Video is still offering up more Zelda love with "The Legend of Zelda Great Fairy's Fountain Theme", and finally the WiiWare is providing us with a new kind of storytelling in the appropriately titled "Pinocchio's Puzzle" for 500 points.
Yep, that's a wrap! So which one of these downloads are you planning on grabbing this week? My own answer can be found in the video below. 😉