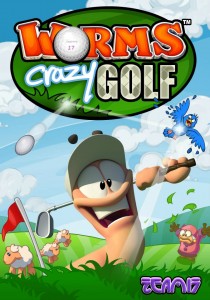 Happy Holidays from Team 17! They've got your holidays covered with their reduced prices of Worms Crazy Golf, making sure that you've got something to do between all the road trips and family dinners and whatnot.
Worms Crazy Golf is an eighteen-hole game with a variety of weird and wonderful courses, with some crazy power-ups, a ton of awesome features, and crazy chain reactions. As always with Worms, there are heaps of fantastic features and lots of stuff to experiment and explode. There are three 18-hole golf courses, with a bunch of skills-based challenge modes with a whole heap of puzzling hole designs and obstacles.
Be quick, this deal will only be lasting until the 28th of November. The Worms Crazy Golf App is available for 99c here, the Worms Crazy Golf HD App is also available for $2.99 here.
Grab it quick guys and get golfin'!