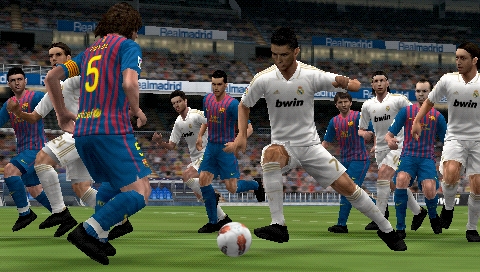 Konami have now released PES 2012 for PS2, PSP and Wii, just over one month later than the PS3 and 360 version came out.
"We would like to thank fans for their ongoing support of the Pro Evolution Soccer franchise by providing them the opportunity to enjoy the latest installment on more platforms," said Shinji Hirano, President of Konami Digital Entertainment, Inc. "We want all gamers to have the opportunity to play Pro Evolution Soccer 2012, so we're bringing it to as many platforms as possible."
Featuring enhances modes as well as co-op play for the PSP, PES 2012 challenges gamers to prove their worth against the best clubs in the world.
Konami also recently launched a Pro Evolution Soccer 2012 website in the Americas at www.canyouplaypes.com, acting as a hub for all activity for PES, giving access to UEFA news feeds as well as exclusive trailers, screenshots, news, events and more.