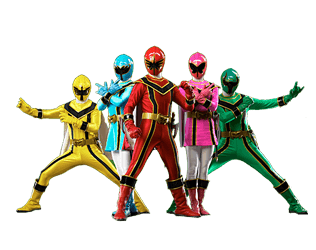 It's alright, I'll give you a second to let that title set in. Okay, that should do it. Yes, the Power Rangers will now becoming a massively multiplayer online beat-em-up game.
Ntreev Soft have announced that they are developing Power Rangers Online. Along-side this out of left-field announcement they have revealed a trailer that shows off the game in action.
Very little information is currently available about the title other than that it focusing on the Mystic Force series and is currently in closed beta testing mode.
You can check out the trailer for Power Rangers Online below. Be sure to let us know what you think of Power Rangers Online in the shoutbox and comments section.