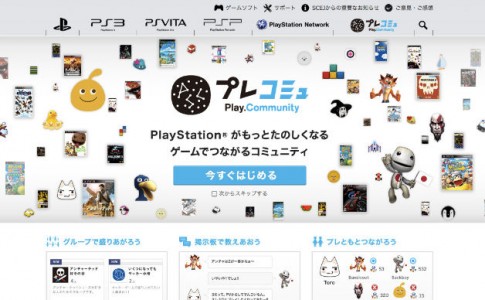 It seems that Sony has caught the social networking bug. Over in Japan, they have opened a new section on their Playstation site. Decorated with several familiar characters that have featured on Playstation consoles and handhelds, "Play Community," the name of this new section, is in effect a social network for the Playstation fanbase.
On the network, you will be able to make friends and from groups with them, send messages, create a "My Page" with the ability to create a list of games owned and, of course, set up game sessions with other players. Sony has offered quite an incentive to help get started with the social network. If you are able to register with the site, make three friends and post a comment at a specific blog post, then you will be in a draw to win one of three 3G/Wi-Fi Playstation Vita models.
In order to register, all you need is your Playstation ID and password. So, if you can understand Japanese and want a free Playstation Vita early, then all you need to do is sign up here.