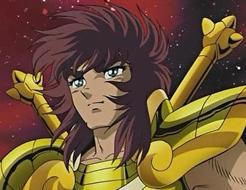 Namco Bandai have revealed information regarding the upcoming Saint Seiya: Sanctuary Battle's downloadable content. The title is set to feature some free downloadable content, that's right – free!
The free downloadable content is a special downloadable character, Libra Dohko. So there you have it Saint Seiya fans, you will be able to play as Libra Dohko along with all other confirmed characters (including the Gold and Silver Saints) for absolutely free.
It is currently unknown whether Saint Seiya: Sanctuary Battle, will get a release in the United States or Australia. However Europe will be getting a localisation of the title.  What do you think of this free DLC for Libra Dohko? Let us know in the shoutbox and comments section.